Wolf Hollow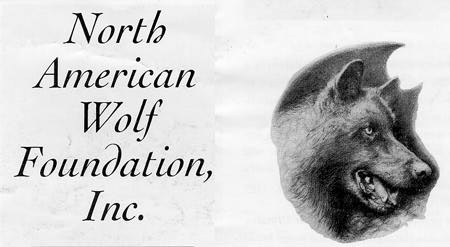 In May, 1998, I took my three children and two of our friends to Wolf Hollow (North American Wolf Foundation) in Ipswich, Massachusetts. It was a three and a half hour drive but was well worth the trip. We're planning on another trip this week, so hope to have some updates!


Wolf Hollow has a wonderful gift shop, which is also where we met Joni Soffron, the Education Director. She is a wonderful woman and tought us well. We learned a lot about the North American and British Columbian Timber Wolves.

Wolf Hollow is a State and Federally licensed nonprofit educational facility which offers yearly memberships: Single $25; Family $75; Adopt a Pack Program $125.


---

I copied this from their brochure:



"The North American Wolf Foundation is a non-profit educational facility committed to the preservation of the Gray Wolf. It is dedicated to teaching and providing an opportunity to experience the wolf in as natural a setting as possible. It is hoped that people will realize, before our society silences the wolf's howl forever, that we have a debt to pay to the living ancestors of "man's best friend."




"Once populating the entire lower 48 states, the wolf was the regulator of the many herds of hoofed mammals. A natural balance existed between the number of wolves, mammals and the supporting capacity of the land. In order for the livestock industry to lease vast areas of public grazing land, a cheap solution was undertaken: the systematic slaughter of the wolf through shooting, poisoning, and trapping. It was a sad but successful process. The wolf was eliminated from just about all areas of the United States."




"Even in areas of remote wilderness, not directly used for grazing, the relentless killing of wolves continued. Its justification was based upon the supreme concept that man could replace the wolf as predator and 'manage' these areas for a very lucrative hunting 'industry.' Educational propaganda through fables and stories provided useful to condition young minds to believe that wolves attack people. Even today, in our so-called 'ecological enlightenment,' the propaganda continues."




"Will the wolf, that magnificent wild canid ever live down its much maligned reputation? Will future generations experience wolves in 'prison,' controlled and displayed as public entertainment?"




"The North American Wolf Foundation is committed to teaching people that the wolf can co-exist with man and mammals, in areas where it is part of the solution in a natural harmony, and not a problem for man's commercial enterprises."




"The Foundation hopes that once you witness directly these magnificent creatures and understand their role and value in our world, that you will make your voice heard loud in protest against those who continue, through egotism and ignorance, to destroy the wolf forever".




---
I know that this trip was one I will never forget. We sat four feet away from these magnificent animals. When Joni began to explain the atrocities that have been perpetrated against the wolf, I cried. Even now, when I think of looking into the eyes of Delia (the wolf), I get goosebumps.



Below are some photos that I took. Most of them include Delia (and the fence), daughter of the Alpha Female TeeBee. I do own these photos and ask that you not copy them without my permission. The NAWF title image, photo of "Delia" and "Delia with Sultan" and "whpup" are property of Wolf Hollow and Monty Sloan. Please do not copy them without permission.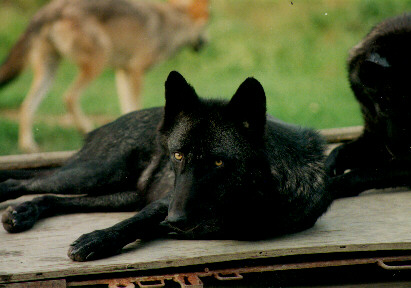 Delia lounging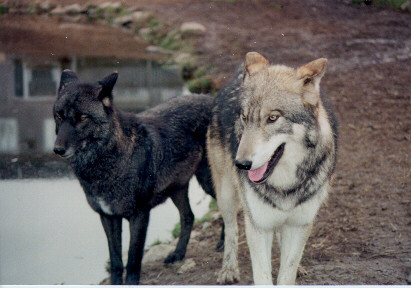 Delia with Sultan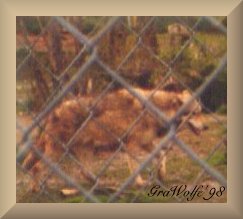 Sultan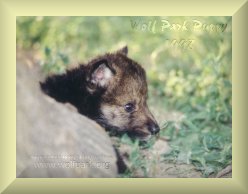 Wolf Hollow Pup (Maya),
was at Wolf Park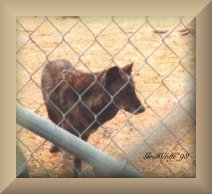 Delia again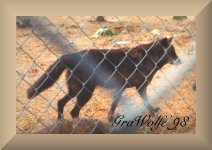 Delia again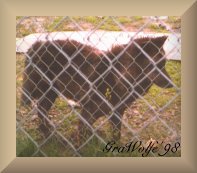 and again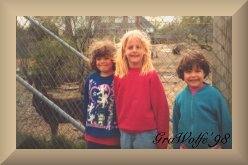 Delia w/ Crystal, Samantha, and Delia (my daughter)


Joni Soffron feeding the Pack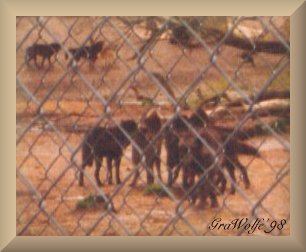 Wolves telling us to leave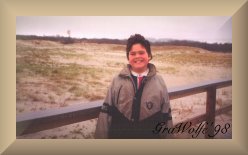 my son, Matthew at Crane Beach





If you are on the east coast or in the area, it is my hope that you will please stop in to visit Joni and the wolves at Wolf Hollow.